JUNE 2021
Time marches on! I'm working on new songs and have worked out the arrangements for the drums and bass on about 15 songs. Still a few more to go before I start recording guitars but it's going very well so far. I have recently made, and uploaded to YouTube, 3 videos looking back on 3 songs from the past; Walk Away, Blue Water & All We Shared. The videos delve into the history of each song and the recording process. Just click on the screenshots of the videos on the main page and you will be taken to YouTube.
MARCH 2021
A long overdue news update! As we all know, 2020 was a very strange year but I'm hopeful that sometime this year we will re-emerge all the better from our hibernation. Although I did record a little bit in 2020, nothing is close to being completed yet. However, it was a fruitful year for ideas. I've started to do some pre-production on various song ideas (putting together drum tracks, writing lyrics etc.) and have quite a few ideas for possible videos to accompany some of the new songs. However, I need to record them first! I have earmarked 20 ideas and depending on the length of the individual songs (and how well they turn out) will mostly likely aim to include 12-14 songs wih a running time of around 45 minutes. I promise to do more updates as the time goes on.
As a side note, I've recently found that there is another band called The Shining Hour based in the UK. As far as I know they have been around for 3-4 years. Good luck to them and everything but I have no affiliation to them. I started using the name "The Shining Hour" for my music in 1991 - 30 years this year! Hopefully there will be no confusion and we can co-exist!
FEBRUARY 2020
Still early days for the next release but I'm hoping to be able to record a lot of new songs this year. In the meantime, many of the recent Shining Hour albums are available on all of the major streaming platfoms such as Spotify, Apple Music, Tidal, Deezer etc, as well as on iTunes and YouTube. The albums available are "Wait All Summer", "Postcards From Home", "Long Lost", "Long Lost (Remixed)" and "Reflection" Spotify, iTunes and YouTube. Although I will still issue CDs for future releases, they will alos be available to stream.
JULY 10th 2019
The year is rolling along again! So fast it seems that I haven't managed a web page update for almost 6 months! There are a few songs being recorded and on the go, but progress has been somewhat slower of late. I need to get back to it if I am to finish anything by the end of the year...
However, looking back to albums released in the past, Reflection has done pretty well and had a lot of nice comments since its release on August 31st 2018. Finally, I have made the Apricot CDs "Wait All Summer" & "Postcards From Home" available on Bandcamp to download and to purchase the physical CDs for $1 each plus postage and packing. There are some bonus songs also available for download only which have been released on various compilations over the years. Click here for Bandcamp
JANUARY 20th 2019
Today I've started recording the first of some new songs. I've so far laid down a few guitar tracks and will have to see how the song develops. Lyrics are already written which is a bonus. I haven't yet decided whether I will release a set of regular three or four song EPs or wait until a full album is completed. I have 16 songs earmarked for recording so that could be a long process for a full album and I don't want to take years to finish it but it's still early days yet so check back again and find out how things are going.
DECEMBER 18th 2018
Getting a CD finished this year feels like quite an achievement after the many fallow years before. It's especially nice when the reactions were so positive. Thank you to everyone that listened to, downloaded or purchased a copy of 'Refelction'. I hope everyone has a very Merry Christmas and a Happy New Year!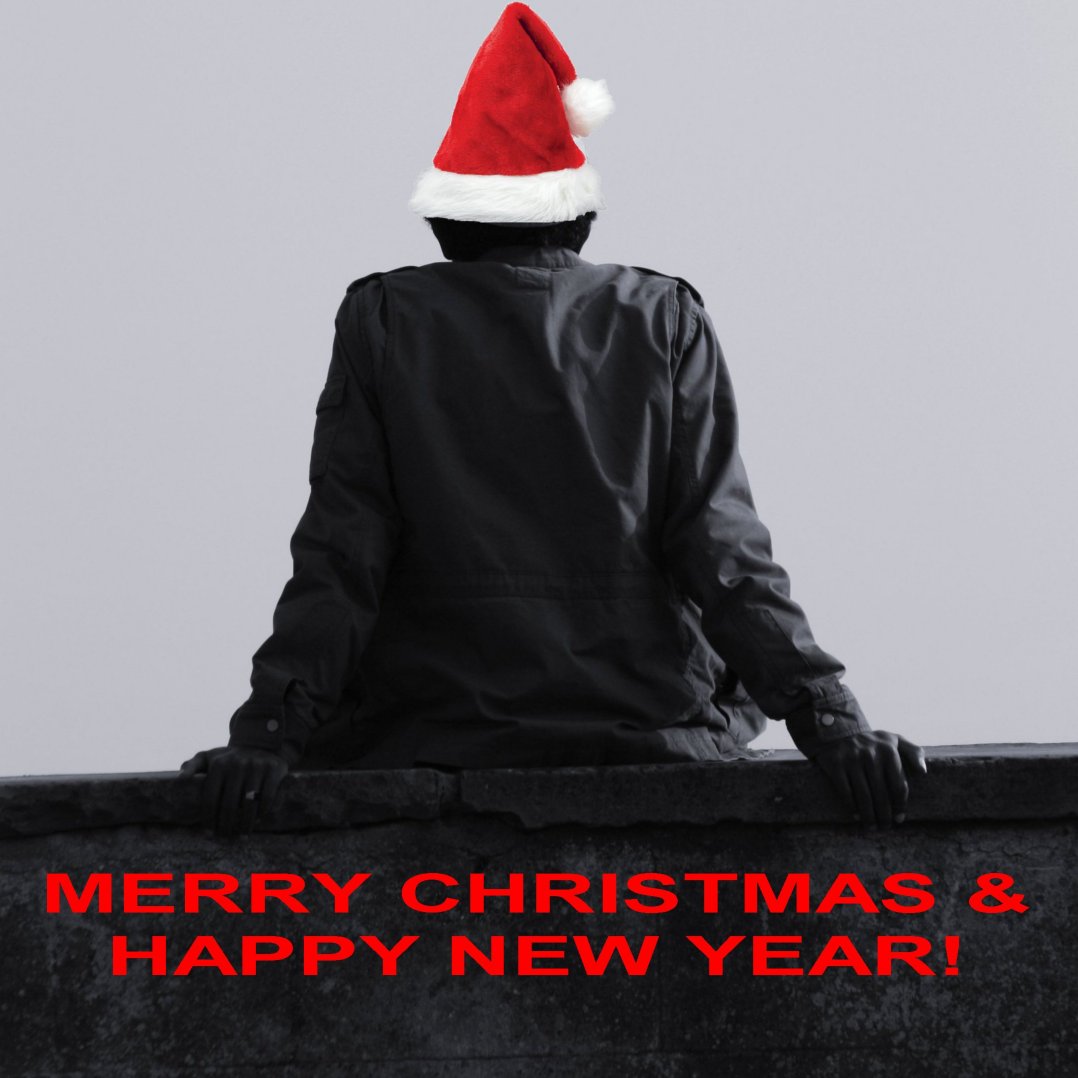 SEPTEMBER 30th 2018
'Reflection' has been out for 4 weeks now and has had many positive reviews from listeners which is very good to see. 'Greener' and 'Good For You' have been played on a couple of Spanish podcasts and 'Don't Let Go' has been selected for inclusion in the New Indie Daily compilation available on Bandcamp https://newindiemusic.bandcamp.com/album/september-showcase-vol-xix.
I've been thinking about which songs to record next and have made a list of 14 songs from 28 'guitar based' ideas. The next album will be a lot more guitar orientated, I think, but the recording process always throws up many ideas and inspiration so we'll have to wait and see. All my guitars have been restrung and are ready to rock!
AUGUST 31st 2018 NEWS
The new album, 'Reflection', is now available to download or stream on Bandcamp HERE or stream via Soundcloud HERE
The new album, 'Reflection', is available today, August 31st 2018. The CDs arrived from the duplicators and all looks good. The tracks will be uploaded to Bandcamp in due course and a notification will be posted when that's complete.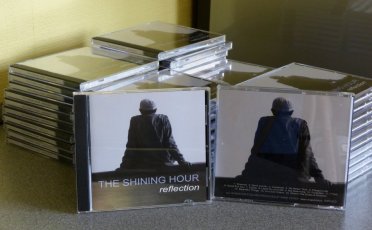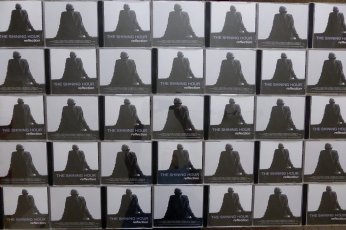 Now onto the next album....!
AUGUST 29th 2018 NEWS
EXCITING NEWS! A new album from The Shining Hour will be available very soon on CD and downloadable from Bandcamp. The album is called "Reflection" and features 14 tracks (13 new songs and a reprise) with a running time of 54 minutes. The tracklist page contaiining song information and lyrics will be updated over the coming days. The album is a mixture of uptempo and "reflective" songs (hence the title). The front cover photograph was taken by my friend, Ann Greenaway, back in September 2009 of a man sitting on a wall looking out to sea at Worthing's seafront. I liked the photo a lot but changed the colouration to give it even more of a moody feel!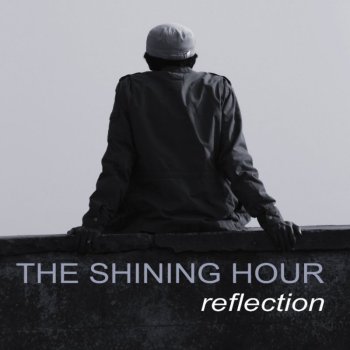 I have finally finished the album after so many years of recording, inactivity and then restarting recording and mixing. I have now mixed, remixed, mastered, re-mastered, checked and double-checked all of the songs and am happy to announce that the CD has been sent off to the duplicators today! I'm hoping that once the CDs return, the audio and artwork will be fine and I will be ready to distribute the CDs . I will also upload the audio to Bandcamp. The website is ready to be updated with the lyrics and information pages very soon. As I've mixed and mastered the songs, I'm hoping they will sound ok in a variety of surroundings, be it on a hi-fi, in a car, over earbuds etc. It's a tricky thing to cover all eventualities but I have learned a lot which I hope will make the next project much simpler and quicker. It's taken 6 months on and off to mix this album, with some re-recording of guitars, vocals etc. It's been mostly good fun but has been frustrating now and again.
Watch a short trailer on YouTube here
Check back for more news over the coming days!
JULY 2018 NEWS
I'm still in the process of mixing but am seeing an end in sight. I'm in the midst of mixing the final song (with another to tweak a little bit) but I decided to re-record the vocals as the original lead vocal wasn't up to scratch. Hopefully I'll be able to complete the mixing by the end of July. From then I've just got to check each song, sequence them in order and then get the CDs burned and print some artwork. Oh, and update the website with the description of the songs & lyrics! The album will be also uploaded to Bandcamp for immediate download. Not too long to go now...
MAY 2018 NEWS
I took a 2 week holiday at the end of April into mid-May so not a lot of work has been done on the songs in the last month. However, I have now finished 8 songs with another 4 songs to mix. Song 9 is underway now. Still hoping to finish by June if all goes well.
APRIL 2018 NEWS
Mixing has continued over the past few weeks and the songs are coming to life. What I've done so far sounds pretty good, some of them sounding a lot better than I imagined. I've mixed 7 songs so far with another 5 to do. I'm aiming for the end of June for everything to be done, including artwork printing, website update etc.
MARCH 2018 NEWS
Over the past few weeks I've started to mix some songs for the next CD. It's a slow process trying to get it all right, but so far I have three songs almost done. The three just need a little bit of tweaking here and there. It's always a trying process to get instruments and vocals to sound right on different speakers. Whilst they sound good on studio monitors, a song can sound tinny or too bassy dependent on whether it is playing through ear buds, car speakers, computer or hi-fi speakers and the goal is to get some kind of balance on all of them. I don't think I'm going to get it all done by the end of March but by the end of April would be good.

FEBRUARY 2018 NEWS
The website hasn't been updated for a long, long time as there's not been much to report on the recording front due to a lack of time for much of last year and 2016. However, since the latter end of 2017 I have been gradually recording or re-recording vocals and occasionally guitar parts, plus editing tracks to the songs, many of which have have been around for years. I am pleased to say that I am now at a stage where all the songs are "mix ready". This means that I am going to start mixing each song to completion very soon. Once I am satisfied with the mix of the songs, a new CD will be released - the first full album since 2006's "Long Lost"! The title of the new album (and cover art) was decided on a few years ago and will be revealed soon. I hope to have it all completed by the end of March 2018, possibly sooner depending how the mixing goes. The album will also be available for free download from Bandcamp.
I've also made a decision regarding the project after the current album completion. It's likely to be an album containing 10-12 songs. Many of the songs have partial lyrics and some have drums & other parts sequenced. I am determined to complete this album this year. Many of the ideas for the songs are fresh, having only been realised in the last couple of months. Some of the ideas have been around for a few years. I am looking forward to starting the recording process but must finish the current album first! I will now update the website more regularly so check back in a while to see how things are progressing.
I decided to remove the MP3 downloads from the audio page as many of the songs were encoded many years ago at what would nowadays be considered a low bitrate quality. I will instead upload a selection of songs to Bandcamp in due course so that they can be heard or downloaded at a more acceptable quality. This will be part of a gradual revamp of the site as time allows.
---